Migos have made the news plenty as of late, and not just for their major hits.
Not long ago the group made waves after an interview altercation with rap legend Joe Budden, and now the group hits the news after being kicked off of a Delta Airlines flight for an argument with the flight's pilot.
Migos reportedly has claimed racial profiling being at the root of the decision to remove the legendary ATL trio from their flight after a dispute over storing a bag.
If the Budden incident is anything to go on, we can only assume it went a little bit like this.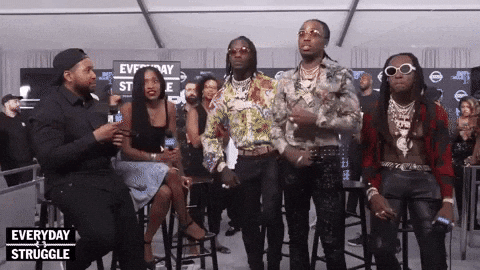 With the pilot looking a bit more like this.